Here is an art I made for my graduation show at Curtin University in December 2013. It's called Sixty Five Artists Business Cards.
Here are some things about this work:
Each card features a drawing I made based on each artist's practice.
For some people the may have been more accurate that others because while I knew some people well...
I was surprised to find out that I was graduating with sixty four other art students at the end of 2013. That's a lot of students. I was like "woah, I studied with all of you?"
I'm pretty proud of the fact that after three years of art school I still can't draw
The cards are screen printed
I made 100 cards for each artist and they were hand numbered
I used Canson CA Grain Cartridge paper which has one smooth side and one more rough side and is 224gsm. I printed the images on the smooth side and the contact details on the rough side.
The cards were installed all around the grad show, alongside each respective artist's work
Some of my favourite reactions that people have had about this work include "oh, I didn't realise this was an art work" and "where's your work?" to which I could respond, "everywhere" and laugh maniacly
Here are some pictures of the work, all taken by Bo Wong.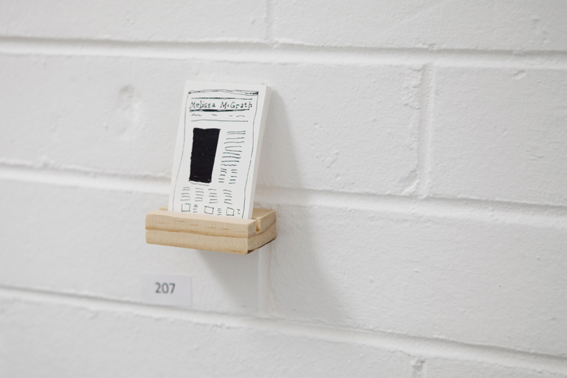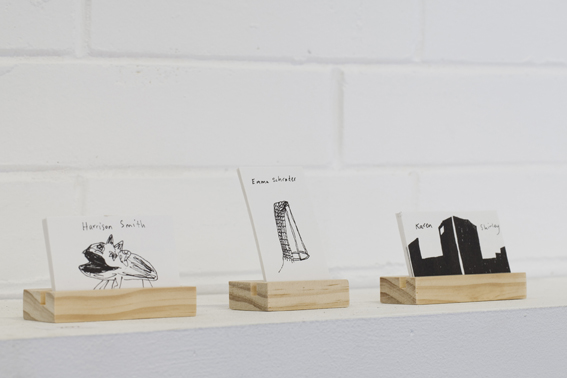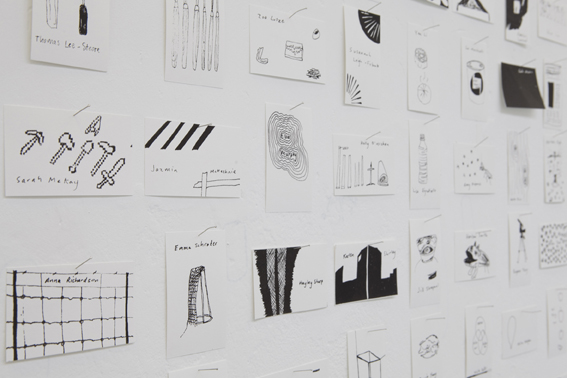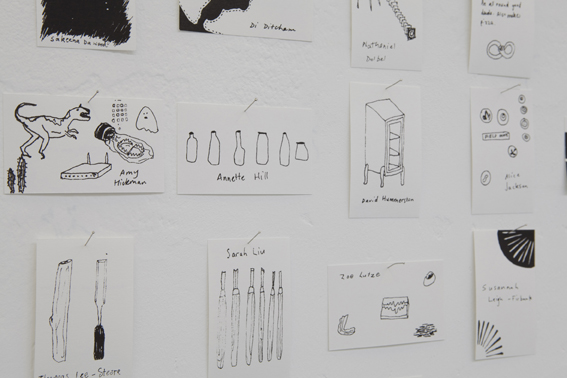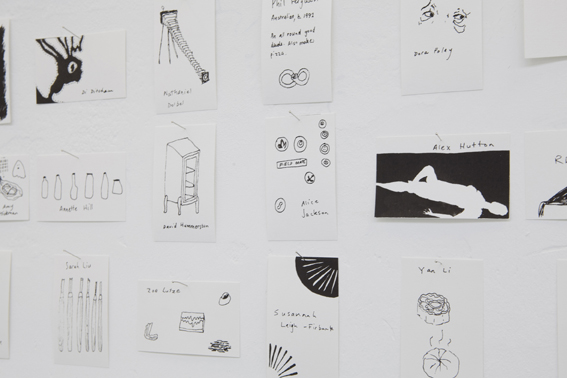 Thanks for looking at these pictures.